Introduction to Twilight 2000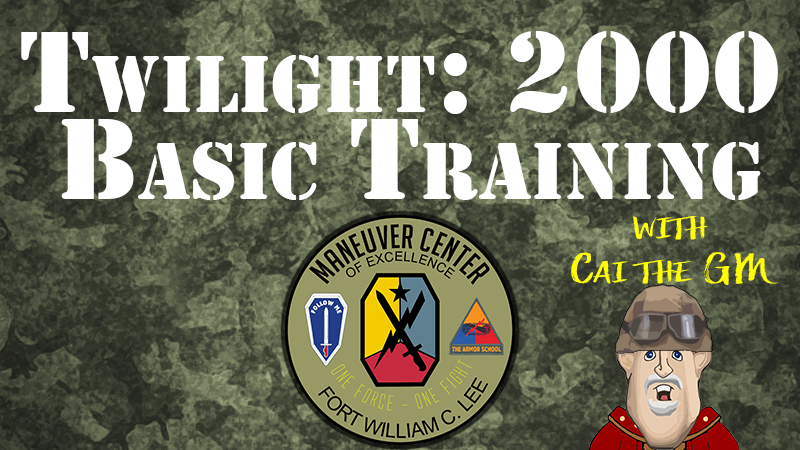 Players can expect
Combat/Tactics: High
Roleplay: Medium
Puzzles: Low
Experience Level: Open to all
Platform: Foundry VTT with Discord voice chat
Twilight: 2000 is a role playing game that explores what it would be like to live in the aftermath of World War III in a post-apocalyptic setting with no mutants or spacemen. This gritty military TTRPG has been modernized by Fria Ligan of Sweden to give it a modern, light, and fast-playing rule set, but has kept remarkably true to the game's atmosphere and tone from the original 1984 release.
In this scenario you will play through your time in Basic Training and Advanced Individual training as a recruit just beginning your career in the United States Army. You'll be able to learn all the rules of the game in lively scenarios that keep you on your toes and allow you the experience of learning the game system while fleshing out your character and having fun at the same time. After you complete this training scenario, you'll have a finished character you can use to join a full-length campaign which I'll be offering on a rotating basis moving forward.
Join us for this free scenario on StartPlaying.Games.